The whirlwind of family life flies by, giving you so little time to catch a breath. It's all you can do to try to slow down, stop and appreciate it, let alone try to capture it with your camera.
I help document the meaningful stories in your life, so that you can slow down, be fully present and have a home filled with memories you can relive over and over.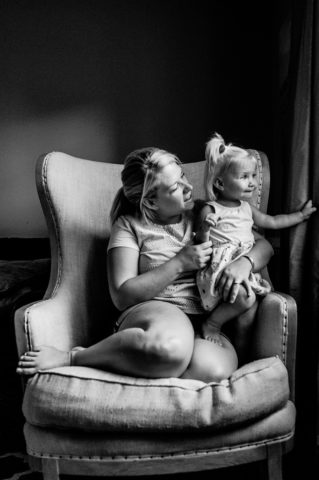 Some of my favorite memories as a child were baking chocolate chip cookies from scratch with my mama, hiking around the little log cabin we lived in (with a dozen cats in tow), and going out in the woods to cut and drag our Christmas tree home.
The thing is: I don't have pictures of these memories.
From your childhood, to falling in love, to parenthood and the family that you grow into together. I have a feeling you're already thinking of some things but have never thought to have them recorded.
You know what those stories are for yourself.
FEEL AT EASE & ENJOY THE SESSION
CAPTURE MEANINGFUL STORIES
SHARE MEMORIES FOR GENERATIONS
THE MINI STORY
This was created for those who are curious about documentary photography. Think of these sessions sorta like minis (only better because— I come to you!) I'll meet you in your yard and spend 45 minutes photographing your family playing outdoors.
ONLY available to families I haven't worked with yet.
$350
THE FAMILY STORY
You've tried these sessions, you know you love them and now you want to use this time to document another family memory. I'll spend 2 hours with you inside your home or a meaningful location. Additional session lengths available.
Session fee $300
Weekend fee additional $50

Collections starting at $1,400.
THE LEGACY BOOK CLUB
Regularly updated family sessions on auto-pilot, priority scheduling, no separate session fee, no surcharge for weekend sessions, a locked-in rate on the membership, and the option to schedule one-off mini sessions (not free, but drastically reduced for members). Only available to families I've worked with.
Monthly payments starting at $125
I help
by filling your home with archival pieces, so that you can relive your stories over and over
Over the years I've refined my process to be as streamlined, simple, and stress-free as possible – you've got enough to worry about as it is! From our first phone call to the exciting day your prints arrive, I'll lead you through the process step by step, ensuring that you get the beautiful images you've dreamed of painlessly, no matter if you're a family of professional models or usually prefer to hide from the camera.
After working with me you'll be able to:
JOIN AN EXCLUSIVE MEMBERSHIP WHERE YOU'LL GET THESE EASY FAMILY SESSIONS ON REPEAT,
OPEN UP YOUR FAMILY ALBUMS AND REMINISCE ON A REGULAR BASIS,
AND EMPOWER YOUR CHILDREN WITH THE GIFT OF THEIR OWN INDIVIDUAL STORIES.
Not ready to book, but find this information valuable?
help yourself to some freebies
Resources I've created along the way to help remind you of the things that matter most.